UPCOMING EVENTS
Check back soon for 2022 details!
Josh Davies, trumpet
Dr. Josh Davies is a Yamaha Performing Artist and two-time Grammy nominated performer that enjoys a diverse career as a versatile performer and educator. He has performed extensively throughout the United States, Mexico, Canada and Europe in venues such as Carnegie Hall, The Kennedy Center, the Meyerson Symphony Center in Dallas, the Conexus Arts Centre in Regina, and the Jubilee Auditoriums in Calgary and Edmonton.
Show More
Josh's discography spans many genres from classical to jazz, baroque to contemporary, and rock to funk. He regularly performs with the Orquesta Sinfónica de la UANL (Monterrey Symphony Orchestra) in Monterrey, Mexico, where he held the position of co-principal trumpet for the 2009-2010 season. Previously he was principal trumpet of the Round Rock Symphony for four years and has also performed with over 20 symphony orchestras throughout North America and Haiti.
As an educator, Josh is a professor at the University of Lethbridge in Lethbridge, AB, Canada where he teaches studio trumpet, jazz history and is the director of the U of L Jazz Ensemble. Previous university teaching positions include Temple College, The University of Texas at Austin, Concordia University-Texas and Texas State University. Dr. Davies holds a Doctoral of Musical Arts and a Master of Music degree from The University of Texas at Austin and a Bachelors of Music degree from The University of North Carolina at Greensboro.
An avid patron of the arts, Josh has served on many boards of arts organizations, the most recent being his appointment as Director of Operations for the World Trumpet Society. He has also been the featured artist at many North American music festivals and conferences that most recently include the Vic Lewis Band Festival and Cantando Festivals.
Joel Goodfellow, piano
Joel Goodfellow has been playing piano for over 20 years and has his ARCT and Bachelor of Music in piano performance. He has performed as a soloist with the Okanagan Symphony Orchestra, the Kamloops Symphony Orchestra, and the Youth Symphony of the Okanagan, with critics praising his musical sensitivity and fresh interpretation.
Show More
Additionally, he has received many awards as both a soloist and chamber musician in music festivals throughout BC and Alberta. With the release of his debut percussion and piano duo album, Detours, Joel was added to the PARMA recording artists roster under the Big Round Records label. Joel is currently planning to attend the University of Toronto in the Fall of 2021 to pursue a Master of Music in collaborative piano under Steven Philcox.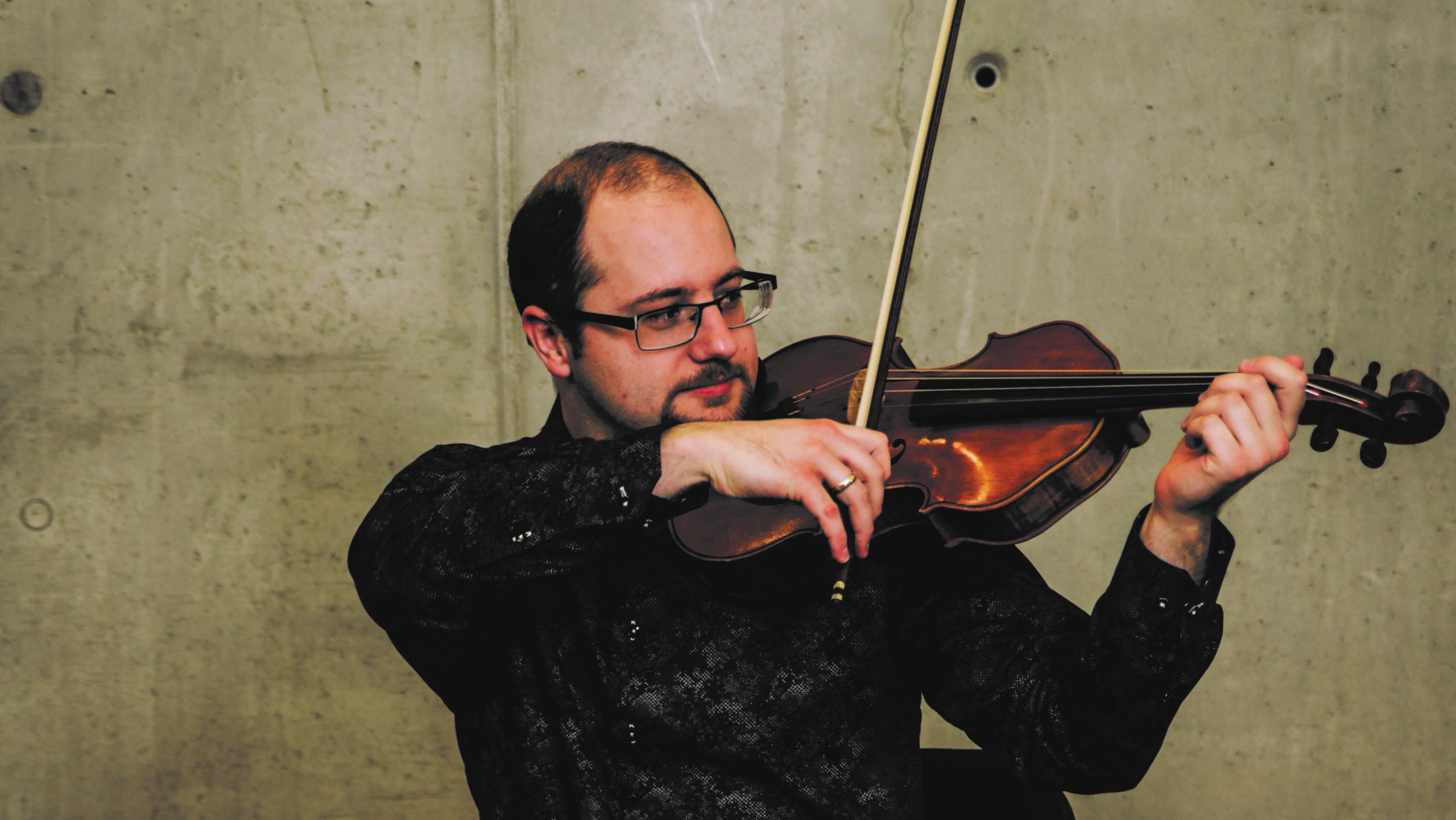 Gabriel Kastelic, viola
A native of Lethbridge, Alberta, Gabriel Kastelic has been heavily involved in the Southern Alberta music community for many years. He has extensive experience as an orchestral musician, having performed in concert with the Calgary Philharmonic Orchestra, the Red Deer Symphony, Symphony of the Kootenays, and is currently the Principal Violist of the Lethbridge Symphony Orchestra.
Show More
A seasoned chamber musician, he won first place in the Chamber Music category at the 2012 National Music Festival with his ensemble, the MRU String Trio and is presently the violist in the Musaeus String Quartet.
Along with performance, Gabriel's greatest passion in music is teaching. He has held numerous teaching positions over the years including professor of violin / viola for the Calgary Multicultural Orchestra, Director of the String Academy for Medicine Hat College, and most recently as violin/viola instructor for the University of Lethbridge Conservatory. Gabriel is also a sought-after adjudicator, frequently serving in this role for various music festivals and competitions.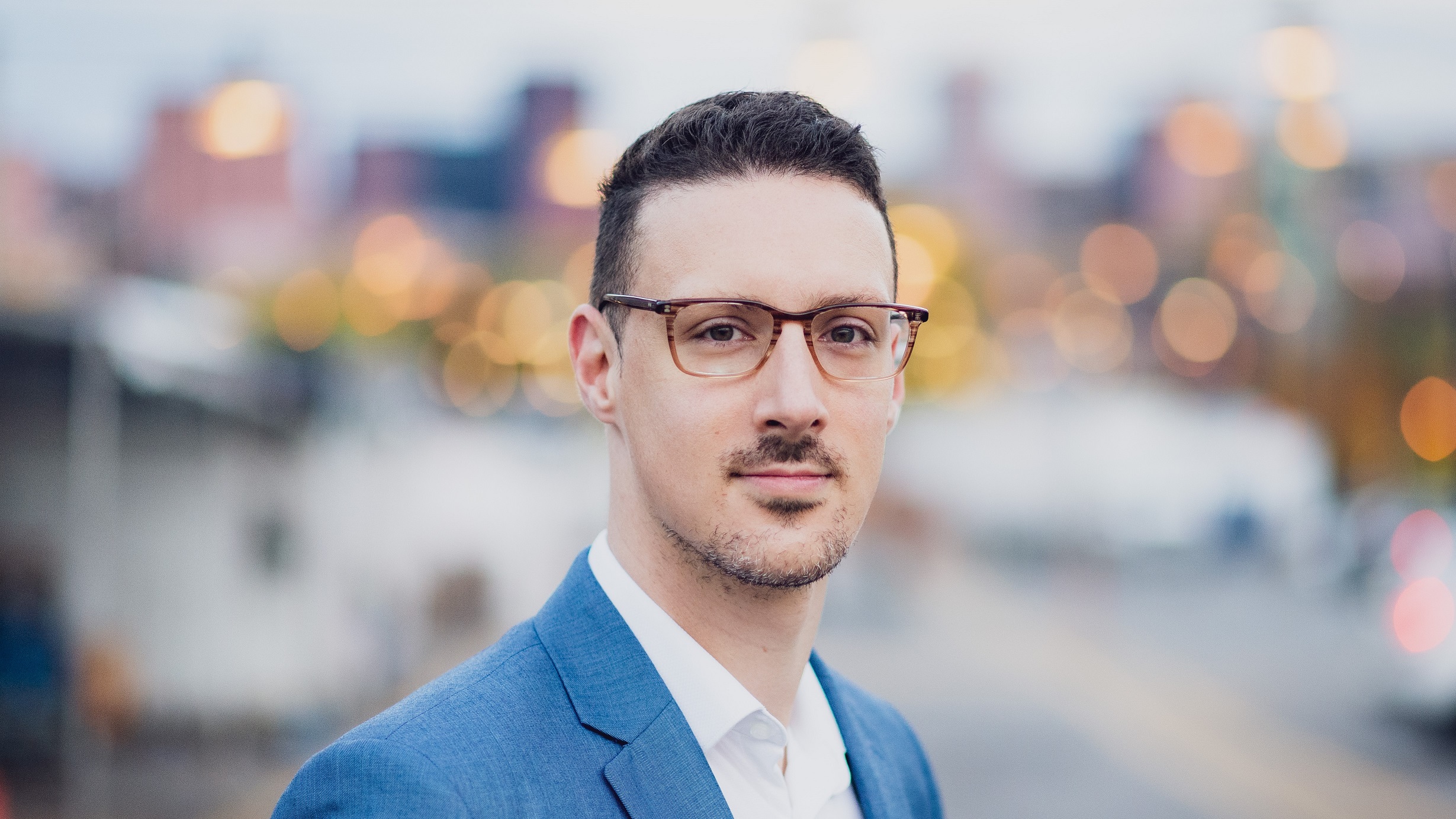 Ryan Kolodziej, piano
Dr. Ryan Kolodziej is enjoying a varied music career that has included solo and collaborative performances, accompanying nationally acclaimed amateur and university choirs, and individual instruction and group courses at the pre-college and university level. His passion for collaboration fuels his desire to work in music education and brings him back to his home town of Lethbridge every summer as the Artistic and Executive Director of Centric MusicFest.
Show More
He currently teaches piano at L'École de musique Vincent-d'Indy and the Conservatoire de Collège Stanislas in Outremont, Montreal. At the post-secondary level, he has taught as a chargé de cours at l'Université de Montréal, as well as a course instructor at the University of Alberta. His students have enjoyed great success including top prizes at competitions and several First Class Honours in Royal Conservatory of Music exams.
As a pianist, Dr. Kolodziej has performed in Canada and Europe with notable performances at the Banff Summer Music Festival, the DOFMS (Doors Open for Music at Southminster) series in Ottawa, and in Valencia, Spain for the Valencia International Piano Academy. He has been fortunate to receive multiple grants that supported his artistic achievements from the Alberta Foundation for the Arts, and a SSHRC (Social Sciences and Humanities Research Council of Canada) research grant award for his work on Liszt/Schubert arrangements and transcriptions.
When he is not doing music related activities, Ryan enjoys gardening, hiking, and building and endlessly customizing computers or any other related technology that he can get his hands on.
Iliana Matos, guitar
Hailed as "one of the great players of our time," ILIANA MATOS has firmly established herself as a masterful performer, critically acclaimed recording artist, dutiful mentor, and inspiration to guitarists around the world. Over the last three decades, Matos has shared her passion and virtuosity with audiences around the world, including extensive touring in Latin America, North America, Europe, Africa, Asia, and the Middle East.
Show More
Her decorated competition career includes ELEVEN prizes, including 1st place in the Andrés Segovia in Palma de Mallorca, Luys Milán, and Manuel Ponce International Guitar Competitions. She is the first woman to win the prestigious S.A.R. La Infanta Doña Cristina International Guitar Competition, and the only person to win the special prize for Best Interpretation of Spanish Music in TWO consecutive years, 1995 and 1996.
Throughout her career, MATOS has maintained a commitment to fostering a new generation of young guitarists. For over 20 years, she nurtured rising Spanish guitarists while teaching at the Conservatory of the Balearics, the Conservatory of Salamanca, and the Royal Music Conservatory of Madrid. Today, she serves as the Head of Guitar Studies at the University of Lethbridge, while continuing to teach master classes around the world.
Her highly acclaimed GSP CD "Angels in The Street" has earned universal acclaim from critics, placing her among the elite of today's classical guitarists: "a match-made-in-heaven recording that is about as perfect as guitar records get… she simply, radiantly shines, a virtuoso in service to the music" (American Record Guide); "she has sufficient of all credentials necessary to take her place in the annals of guitar as one of its truly gifted and outstanding exponents" (Musicweb-international.com), "it's impossible while listening to 'Angels' to believe that her name will not someday ring the same peal of recognition as does Bream and Williams" (Minor7th.com).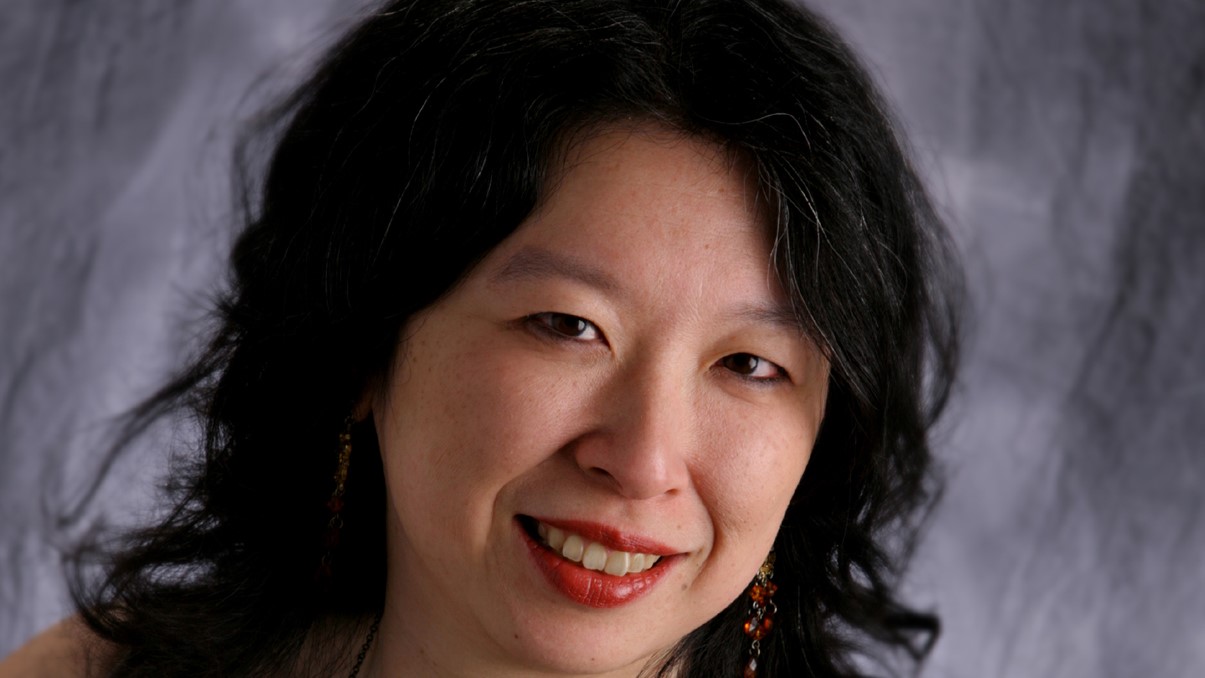 Deanna Oye, piano
Pianist Deanna Oye is Associate Professor in the Department of Music at the University of Lethbridge, where she teaches Studio Piano and Collaborative Piano. Through the U of L Conservatory of Music, she also teaches a variety of high-level musicians not pursuing a post-secondary degree.
Show More
Dr. Oye holds a doctorate in performance from the Eastman School of Music (Rochester, NY), and has given solo and collaborative performances throughout Canada, the US, Scotland, Germany, the Netherlands and Japan. In addition, her work has been broadcast on CBC Radio Two and National Public Radio in the United States. She is a founding member of the Unconventional Trio with colleagues Josh Davies and Nick Sullivan, as well as the piano ensemble, FOURtitude, with Cheryl Emery-Karapita, Carolyn Herrington and Brad Parker.
A strong commitment to teaching and innovation led Deanna to the develop the unique Collaborative Piano / Guitar course series at the U of L, which gives undergraduate pianists and guitarists the opportunity to develop skills of high-level musical partnership with singers and other instrumentalists. Her piano students have achieved success in a variety of music endeavours, including performance and musicology studies at masters and doctoral levels, staff pianist positions, music in the classroom, and piano competitions.
In addition to frequent master class teaching and adjudicating, Dr. Oye is often invited to give career talks to aspiring young musicians. She is an enthusiastic advocate for new music and music in interdisciplinary contexts, with special interest in helping her students make connections between piano performance and their other passions.   
Joe Porter, percussion
Joe Porter is a Canadian percussionist, teacher, and composer. He teaches at the University of Lethbridge and U of L Music Conservatory, where he directs many ensembles, world drumming classes, workshops, and lessons. Joe is the recipient of the Global Music Awards, Gold Medal Prize for Creativity and Originality, and has been a winner in multiple concerto and recording competitions. He was recently nominated for the Western Canadian Awards Instrumental Artist of the Year.
Show More
Joe is an active international clinician and has given masterclasses and clinics around the world. As an active composer and performer, he has written multiple percussion concertos, many solos, duets and ensemble pieces. Joe has performed in Britain, Holland, Japan, China, Hong Kong, Brazil, Trinidad and Tobago, and throughout the US and Canada. Joe has been a concerto soloist with orchestras in the US and Canada and a featured soloist with percussion ensembles around the world.
In 2014, Joe was featured in the PASIC International Showcase Concert. In 2016, he was chosen from the world's top percussionists to be in the World Percussion Group where he toured across the US giving clinics, masterclasses, concerts and a showcase concert at PASIC 2016. Joe has released three albums which have been aired on radio stations in North America and Europe. Joe is a Ludwig-Musser, Salyers Percussion, Dream Cymbals & Gongs and Grover Pro Percussion artist.
Mark Rodgers, cello
Mark Rodgers was born in Winnipeg into a musical family, where he first studied piano with his mother. He changed instruments to the cello early on and studied with James Hunter in Victoria, BC, and later at Brandon University with Malcolm Tait while completing a Bachelor of Music. A Master's Degree from the University of Western Ontario followed, where he studied with Tsuyoshi Tsutsumi.
Show More
At this time Mark occasionally performed with the Winnipeg Symphony and Winnipeg Ballet Orchestra, CBC Winnipeg, Regina, Saskatoon and London (Ontario) orchestras. In 1981 he was principal cellist with the National Youth Orchestra on their tour of Canada. After graduate studies he joined Symphony Nova Scotia whom he performed with from 1985 to 1989. He then studied and taught cello in Victoria B.C. for a number of years before taking the position of principal cellist of the Lethbridge Symphony Orchestra in 1994.
Mark has been teaching the cello for more than thirty-five years, including positions as teaching assistant at the University of Western Ontario, and cello faculty at Nova Scotia's Acadia University, the Victoria Conservatory of Music and presently at the U of L Conservatory of Music.
Nick Sullivan, bass trombone
After beginning his musical education in Lethbridge, Alberta, Nick Sullivan received a fellowship to undertake graduate studies at the University of Victoria. Unable to escape the lure of the Canadian West Coast, Nick returned to B.C. in 2013 to continue his studies at the University of British Columbia, pursuing a Doctor of Musical Arts degree. Currently, Nick is on faculty at the University of Lethbridge and the U of L Conservatory of Music teaching the low brass studio.
Show More
Nick has a passion for brass chamber music and has performed in numerous chamber music settings. In 2007, his quintet was featured in the Canadian premiere performance of Eric Ewazen's Shadowcatcher, a concerto for brass quintet and wind orchestra. He is a founding member of Aeris Brass (formerly the U of L Faculty Brass Quintet), as well as the Southern Alberta Trombone Collective (SATbC).
As a soloist, Nick enjoys searching for and commissioning new music for bass trombone and has a keen interest in vocal works transcribed for low brass. Nick regularly performs as a recitalist throughout Western Canada and has been featured as a soloist with the Lethbridge Symphony Orchestra, Lethbridge Community Gold Band, and the University of Lethbridge Wind Orchestra.
Active as an orchestral musician, Nick has worked with several orchestras across Canada, such as the Vancouver Symphony Orchestra and the Calgary Philharmonic Orchestra, and presently performs with the Lethbridge Symphony Orchestra and the Symphony of the Kootenays.
Away from his trombone, Nick is an avid runner and can also be found working away in his garden or tending to his collection of bonsai trees. Years of counting rests in the trombone section have given him a reserve of patience required to care for his miniature trees!
Nick Sullivan is a performing artist for Michael Rath Trombones.
Our Festival
Since its inaugural event in 2014, Centric MusicFest, has become a permanent fixture in the City of Lethbridge's flourishing art and music scene. Building upon the success of its founder, Jesse Plessis, the annual summer classical and art music festival has grown under the stewardship of Artistic Director Ryan Kolodziej to feature a combination of local and visiting world-class Canadian and international musicians from coast-to-coast-to-coast. Read more...
Newsletter Sign-Up
For news and information about upcoming shows, sign up for our newsletter!