UPCOMING EVENTS
Bringing art music to exciting & unexpected venues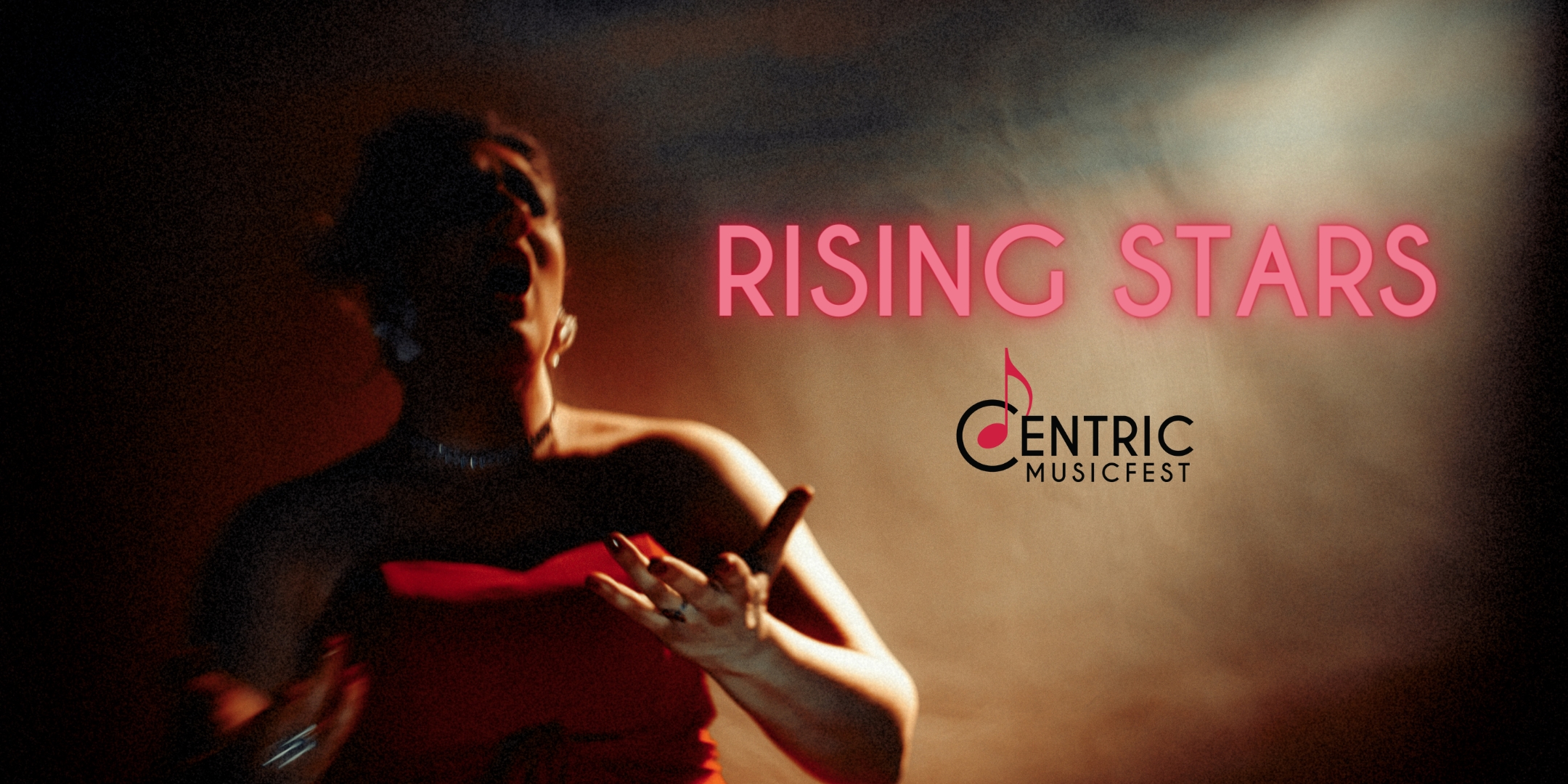 Wednesday, July 5, 2023 – 7:30pm
Casa Arts Centre
Click here to download the event program in PDF
Introducing this year's Primo Music Association's scholarship award winner, Sophia Makela, earned for her outstanding performance at the Lethbridge & District Music and Speech Arts Festival! Sophia is a recent graduate of the University of Lethbridge Department of Music where she attained her Bachelor of Music Degree. Comfortable with both art song, and musical theatre repertoire, Sophia will serenade patrons with a program of Schubert, Debussy, Merikanto, and Sondheim.
Joining Sophia is pianist Cheryl Emery-Karapita. Having extensive experience with vocal operative coaching and art song, Cheryl's career has taken her from Montreal to Europe and back. Currently a faculty member of the University of Lethbridge Conservatory of music, she maintains a successful teaching studio in addition to her collaborations with Juno nominated Luminous Voices (Calgary), and FOURtitude (Lethbridge).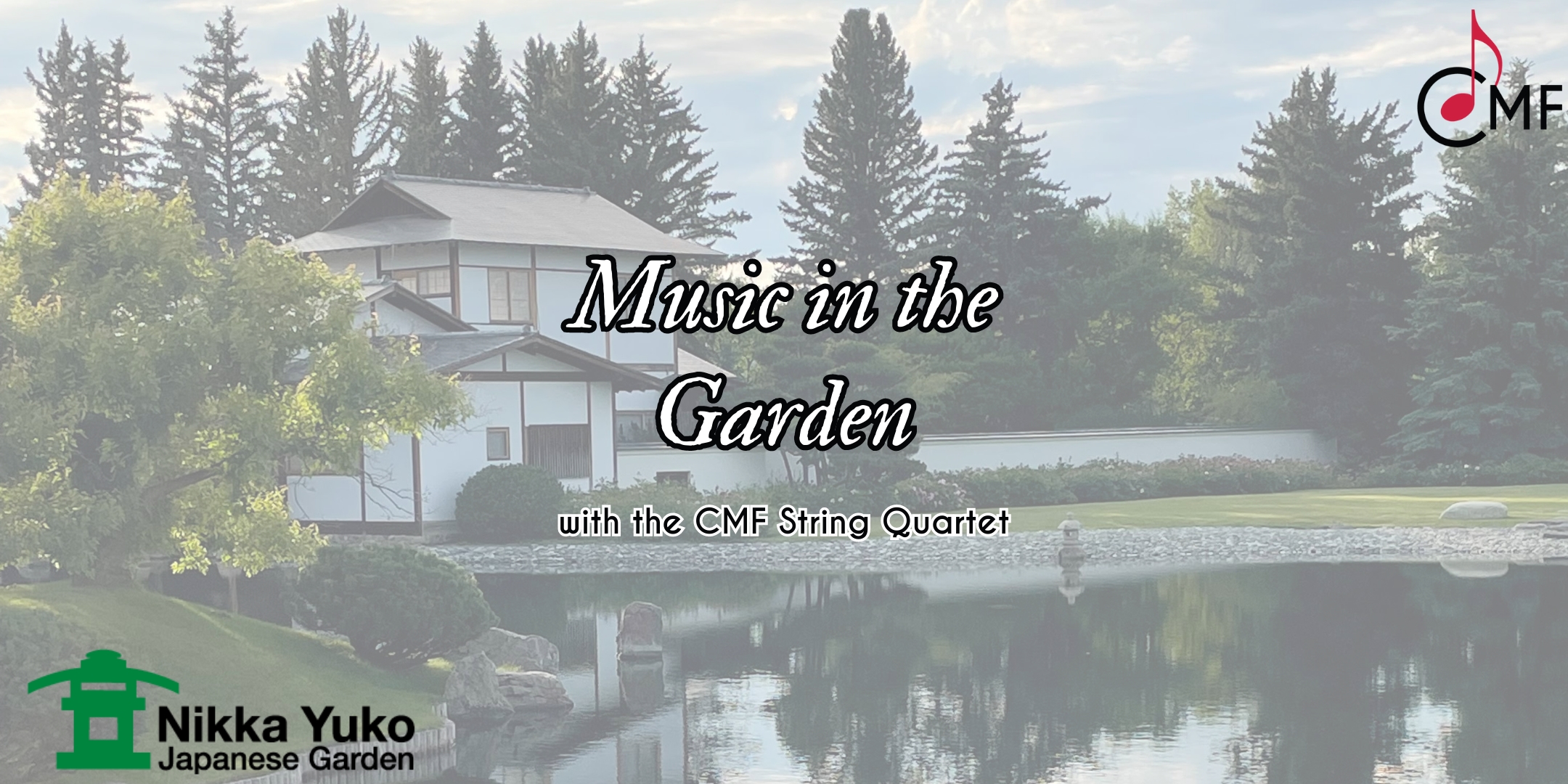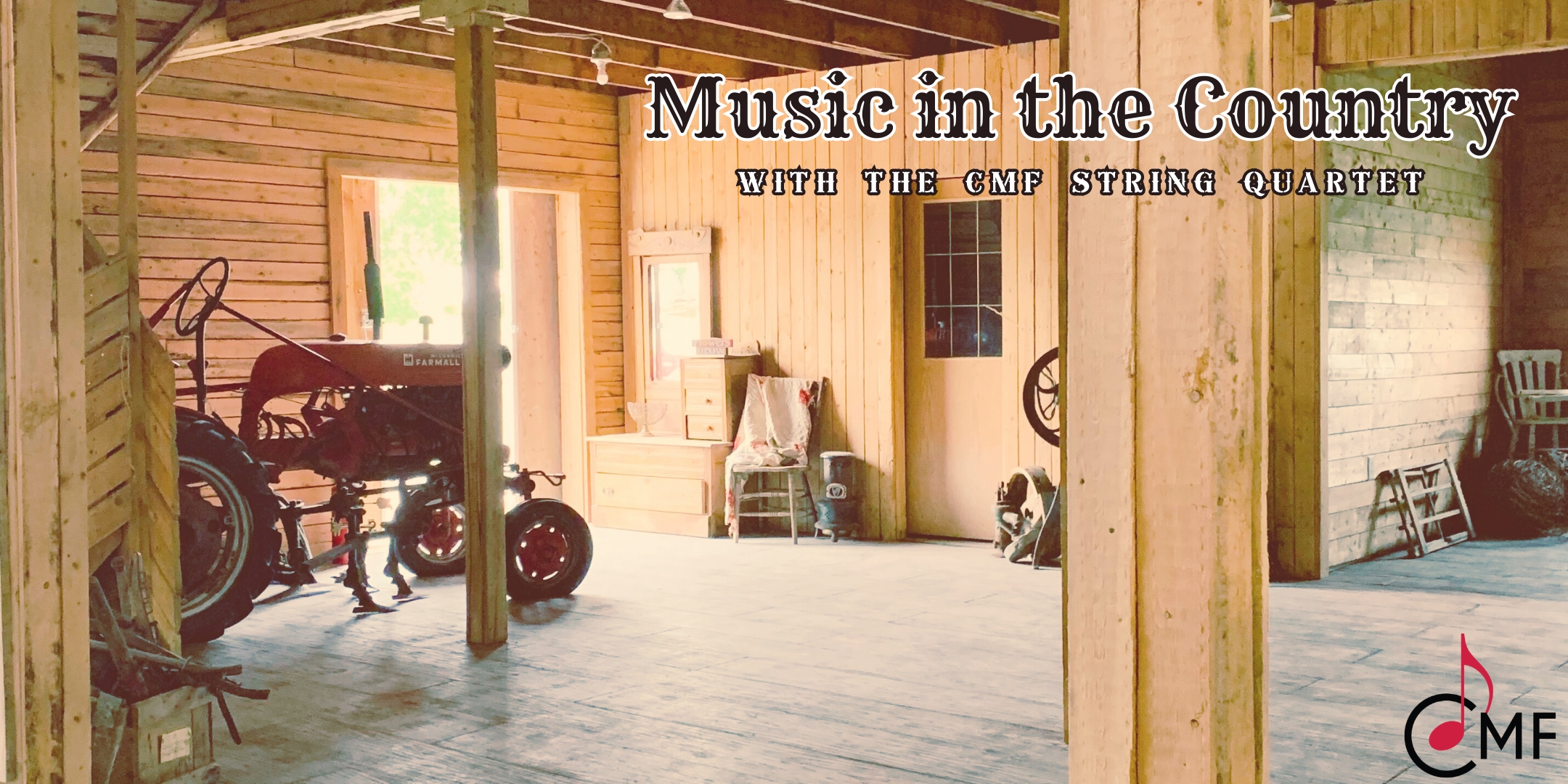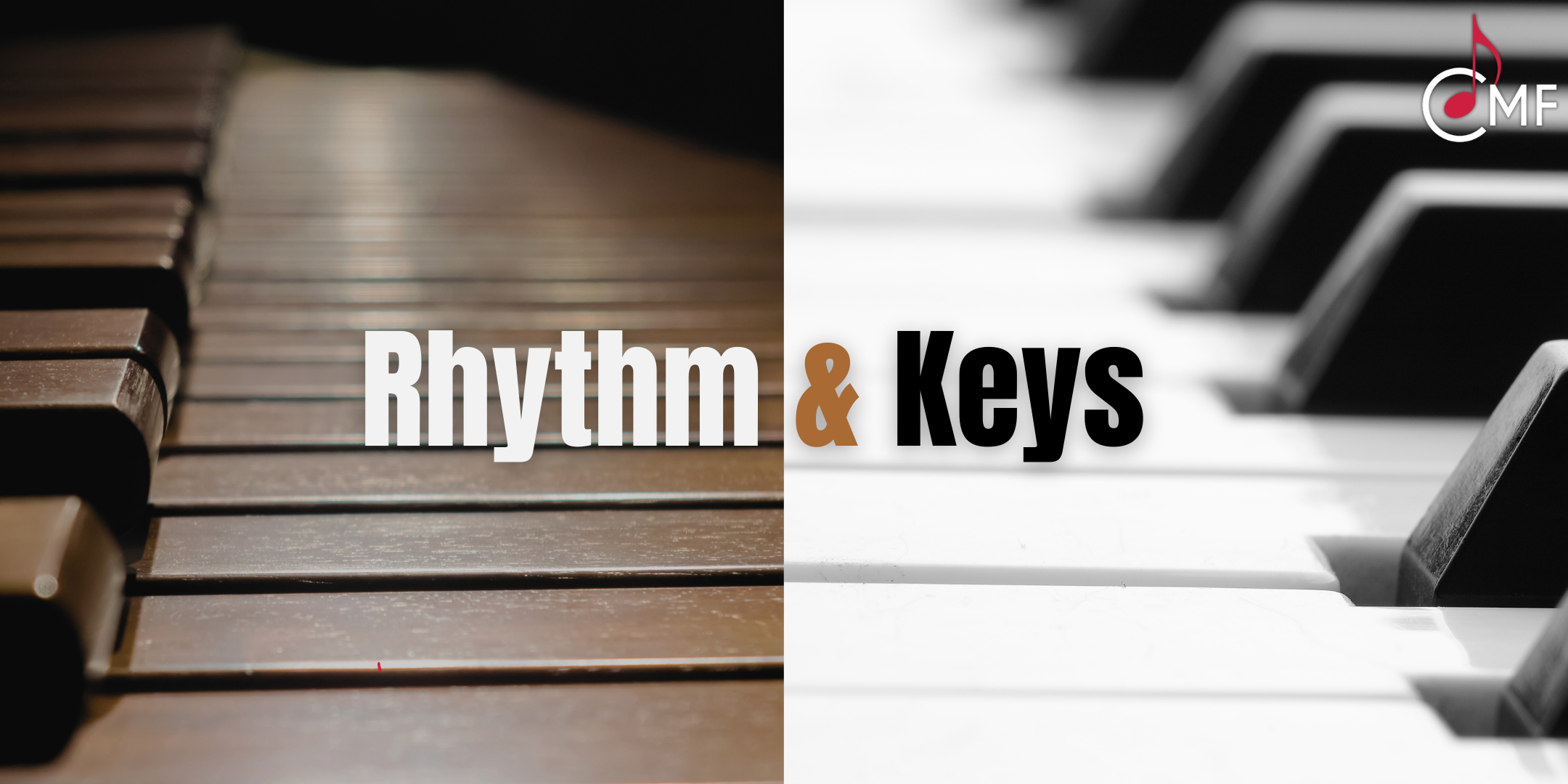 Saturday, July 8, 2023 – 7:30pm
Casa Arts Centre
Click here to download the event program in PDF
We are excited to welcome back the jamani duo: Jodi Groenheide (flute, percussion) and Matt Groenheide (percussion). Whether it's groovy Brazilian, zen Japanese, or neo-classical Prokofiev, festival patrons will remember this duo for their fun, upbeat style and the variety of instruments and genres that they're comfortable playing! Joining them are pianists Cheryl Emery-Karapita, and Festival Artistic Director Ryan Kolodziej, with several works for percussion and piano, flute and piano, two pianos, and culminating with a concerto for two pianos and percussion by French-Canadian composer Roger Matton!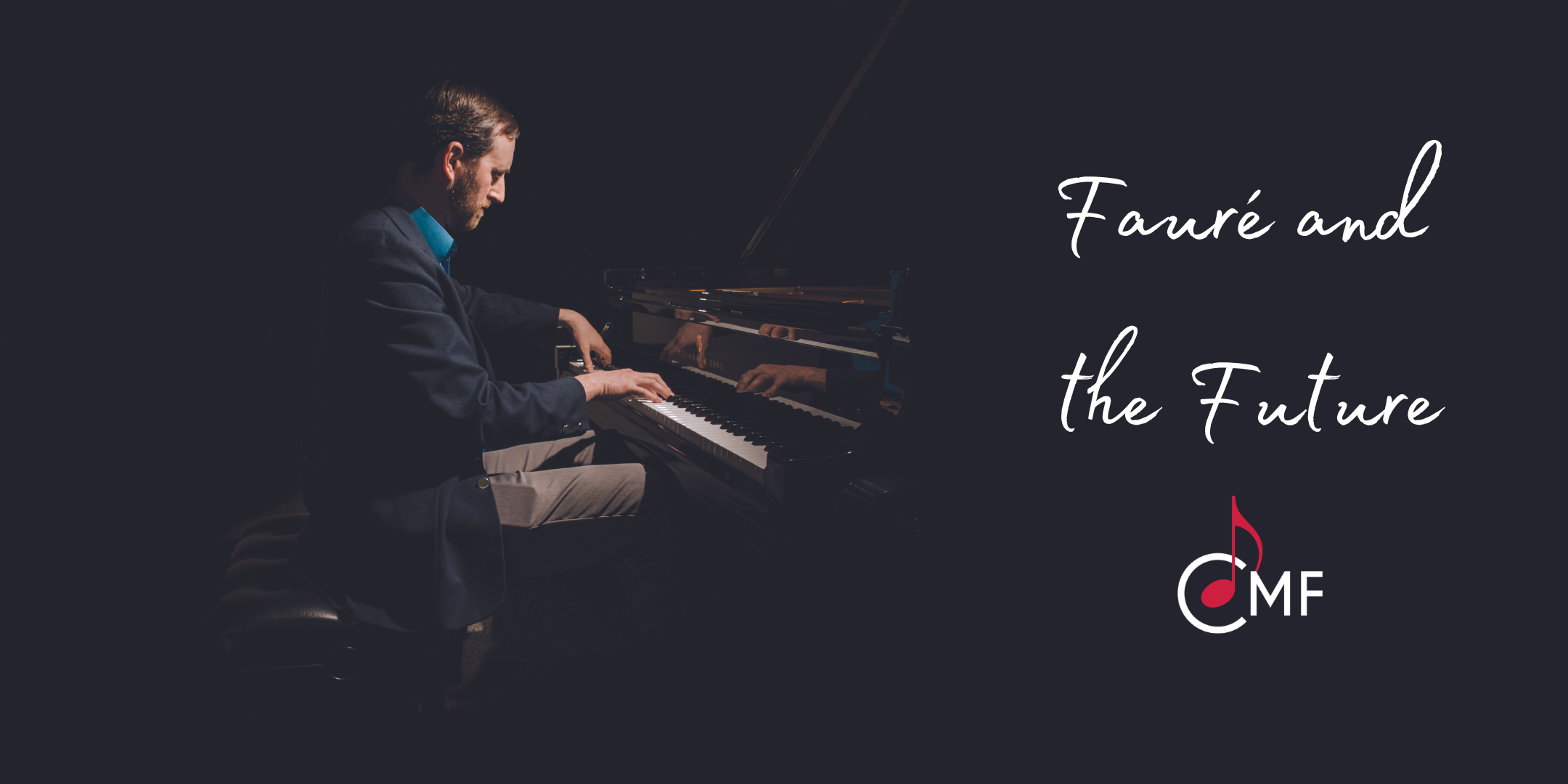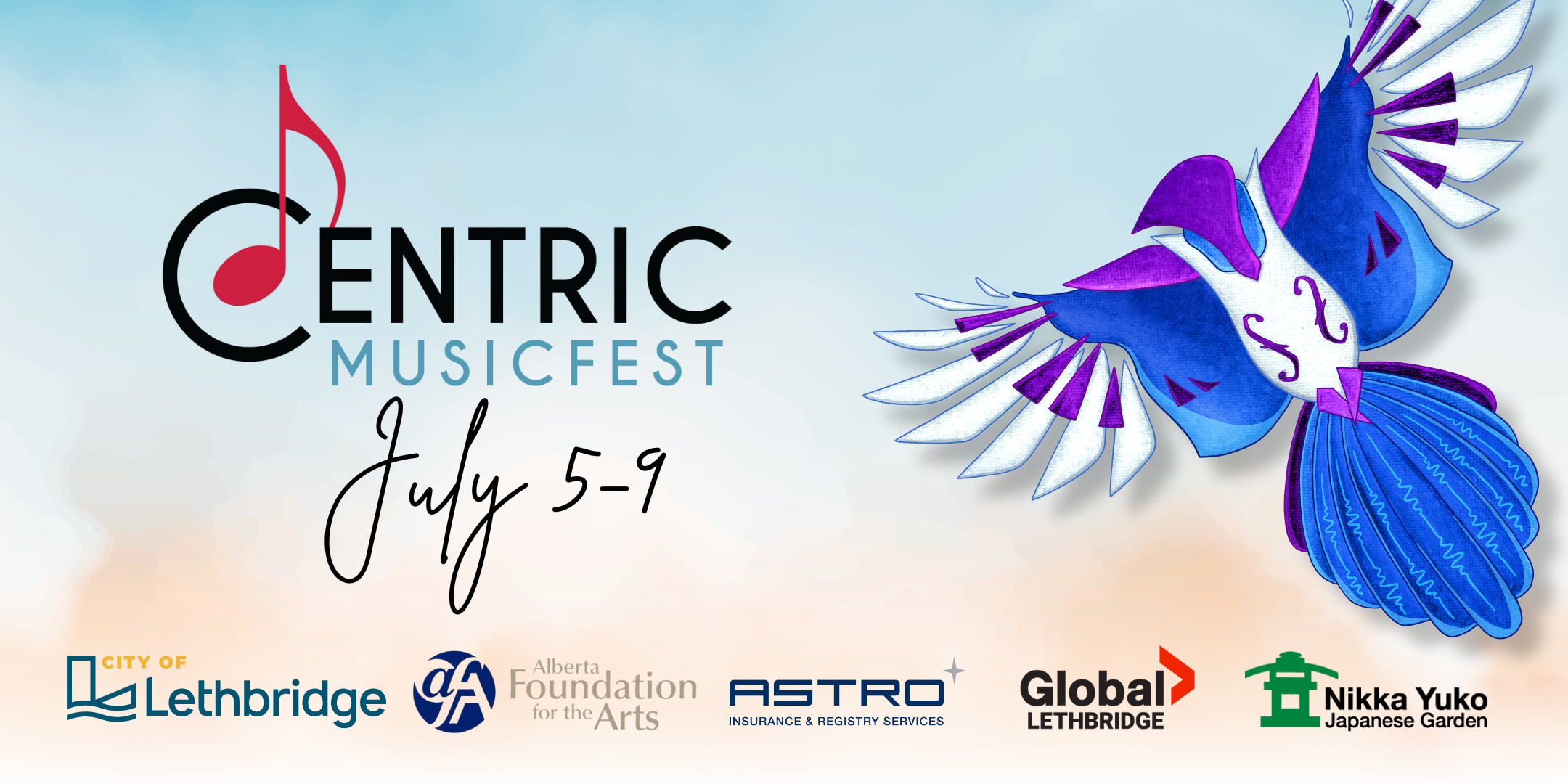 Create Your Own Trio
Create your own unique trio of concerts and enjoy the festival the way you want… for less! Regular ticket cost $35. Trio Ticket Cost: Pick 3 concerts at $30 each for a total savings of $15!
Eligible Concerts: Rising Stars, Music in the Country, Rhythm & Keys, and Fauré and the Future.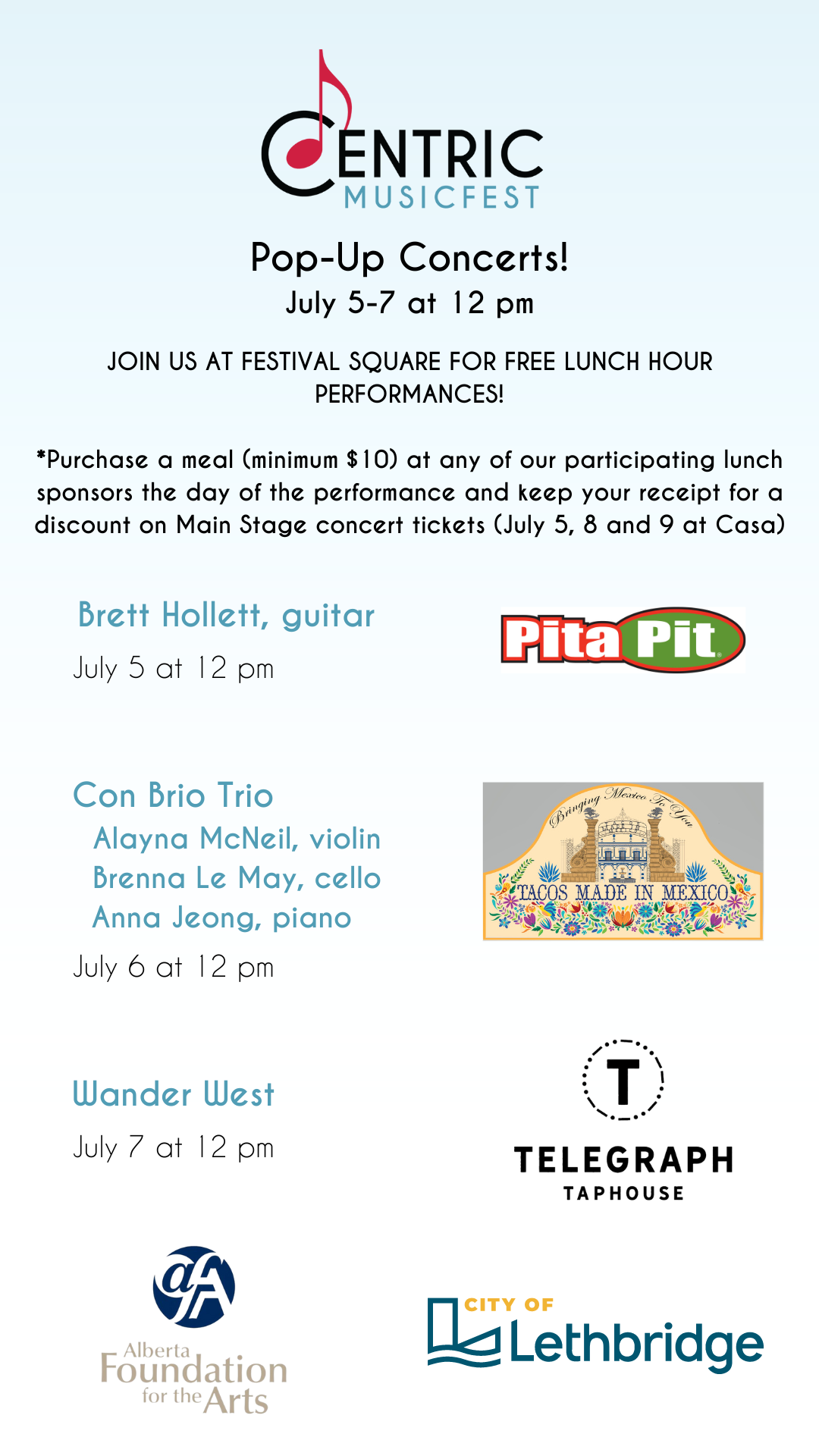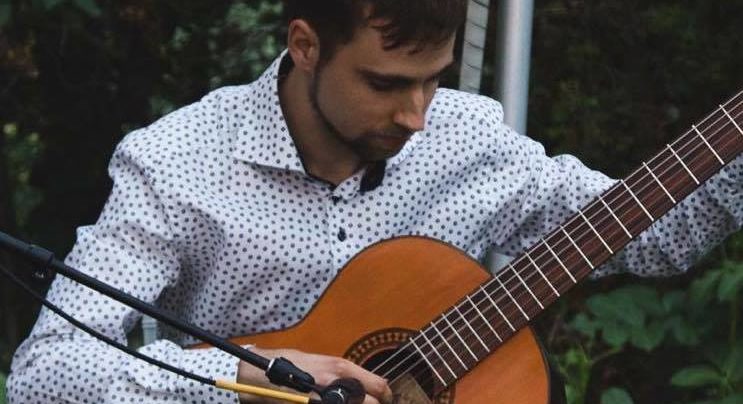 Brett Hollett
Brett Hollett is a classical guitarist who has studied guitar for over five years. Starting at the age of 25 at a local guitar shop in Penticton under the guidance of William Leggott and Evan Robillard, he later continued his pursuit of music at the University of Lethbridge, where he has studied for four years under Iliana Matos for guitar and Arlan Schultz for composition. Brett's music covers a wide range of styles from different cultures and eras, from Baroque to Romantic and Modern, from Brazil to Spain and Venezuela (to name a few).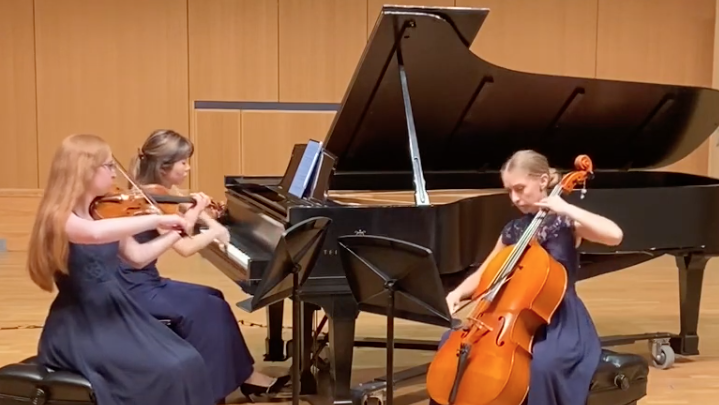 Con Brio Trio
The Con Brio Trio chamber ensemble is a piano trio consisting of three university students – fourth year pianist Anna Jeong, fourth year violinist Alayna McNeil, and third year cellist, Brenna Le May – and was founded during the most recent 2023 school year at the University of Lethbridge. Though only together since January, the group has performed in various competitive and casual settings including the 2023 Bounce and Cadence Symposium, the Lethbridge and District Music and Speech Arts Festival, and the AMFA Provincial Music Festival. They have played for both national and international guest artists, as well as local musicians and music scholars.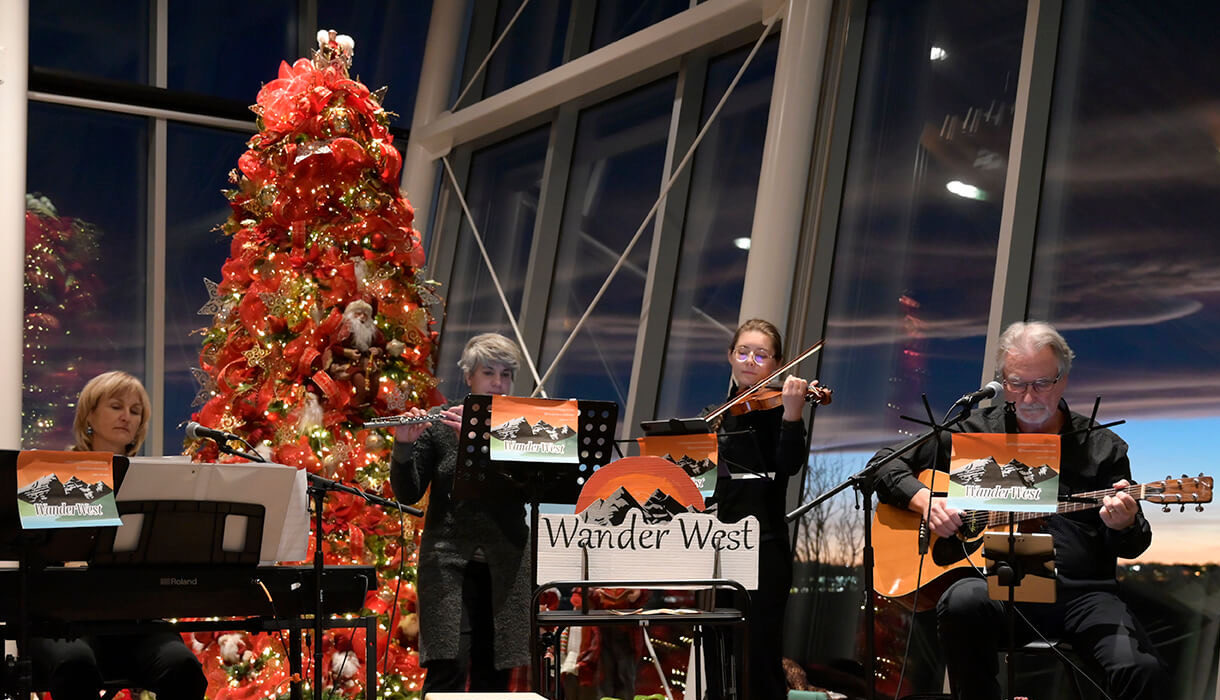 Wander West
This musical family of adventurous musicians plays traditional Celtic music and beyond. With each player doubling, or sometimes tripling their instrumental range the group has an impressive variety of sounds. The core of guitar, violin, flute, and voice gets spiced up by bodhran, accordion, or simple percussion. Wander West comes from many places – Chicago, Russia, Ontario, Southern Alberta, all members having wandered to the west to create music together.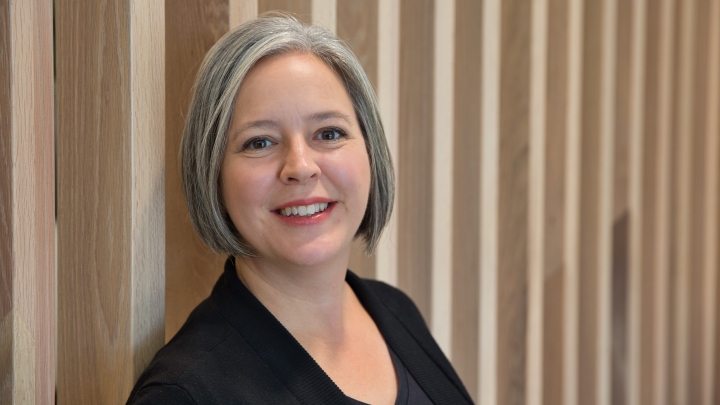 Cheryl Emery-Karapita, piano
Canadian pianist Cheryl Emery-Karapita specializes in the field of song in recital with Canadian vocal and instrumental talent. After completing an M.Mus in Vocal Operatic Coaching at McGill University, Cheryl moved to Europe to pursue a post-graduate degree in Concert Collaborative Piano with Julius Drake at the Kunst Universität in Graz, Austria. In addition to studies in Graz, Cheryl spent two summers in Baden bei Wien working with Helmut Deutsch, Roger Vignoles, Rudolph Jansen and Wolfram Rieger at the Franz Schubert-Institut.
Show More
Current activities include recital and recording projects, teaching students at the Lethbridge Piano Intensive and CASA Art Centre, collaborating with Juno-nominated Luminous Voices (Calgary), and FOURtitude (Lethbridge).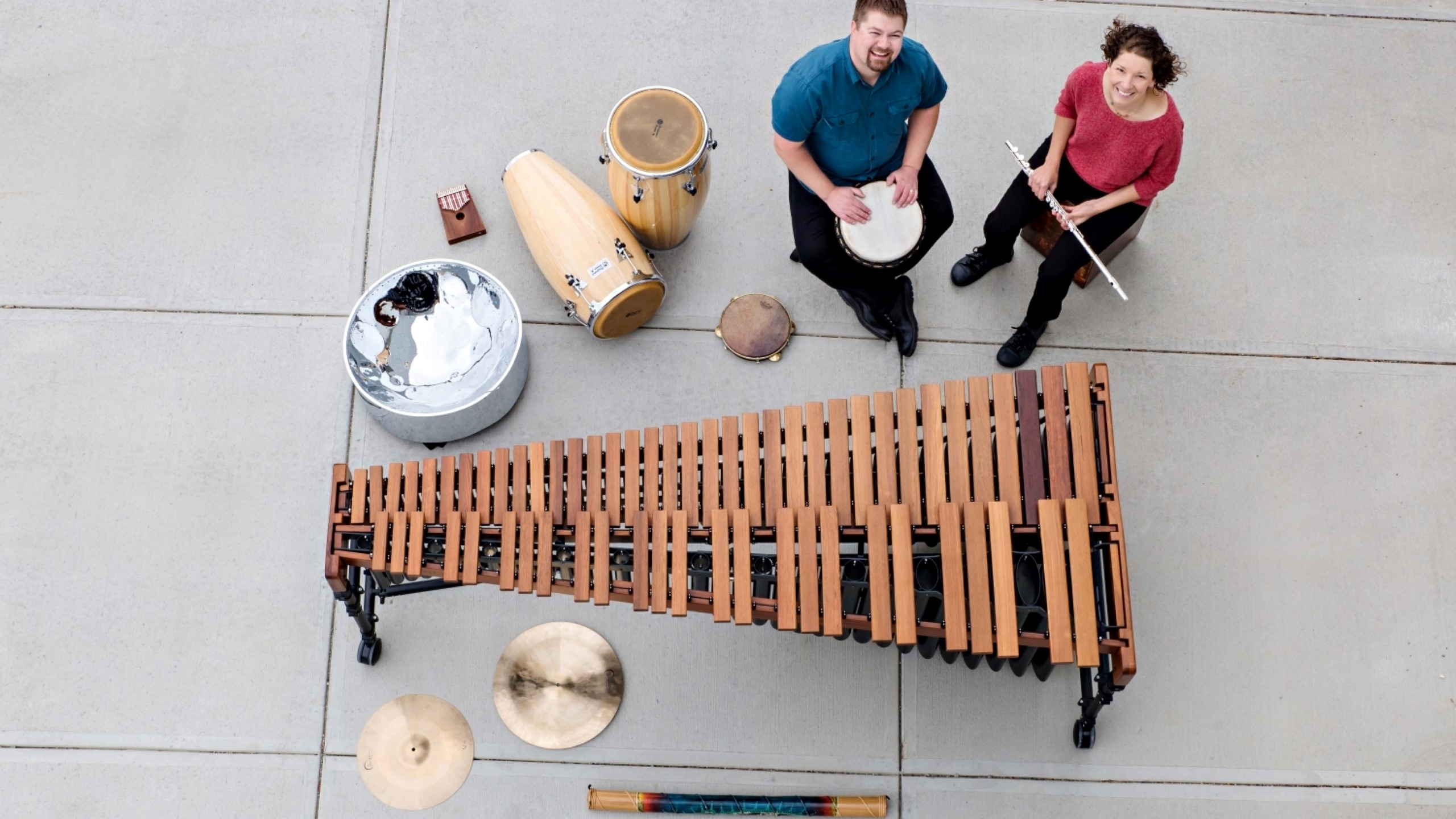 jamani duo
The jamani duo is the musical partnership of Jodi Groenheide (flute and percussion) and Matt Groenheide (percussion). The jamani duo plays a fun and energetic assortment of music on an impressive collection of instruments from around the world, including marimba, timpani, flute, African percussion, Japanese Taiko drums, drumset, kalimba, pandeiro, djembe, bongos, duck calls, and many more!
Show More
The jamani duo recently released their debut album, Timeline, available on CD and anywhere you stream or download music. The project embraces the diversity that makes up Jodi and Matt's unique sound; it is a combination of innovative classical music, infectiously groovy world music, and melodic popular music. The album is "a melodic, gently hypnotic, and very different approach to global percussion." (Songlines magazine)
Jodi and Matt graduated from the University of Southern Mississippi with Masters of Music in Percussion Performance, where they studied with renowned snare drummer and steel pannist Dr. John Wooton ("Dr Throwdown"). They completed their Bachelors of Music at the University of Lethbridge where they studied with master educator Adam Mason; Jodi also studied with amazing flutist Sarah McDonald.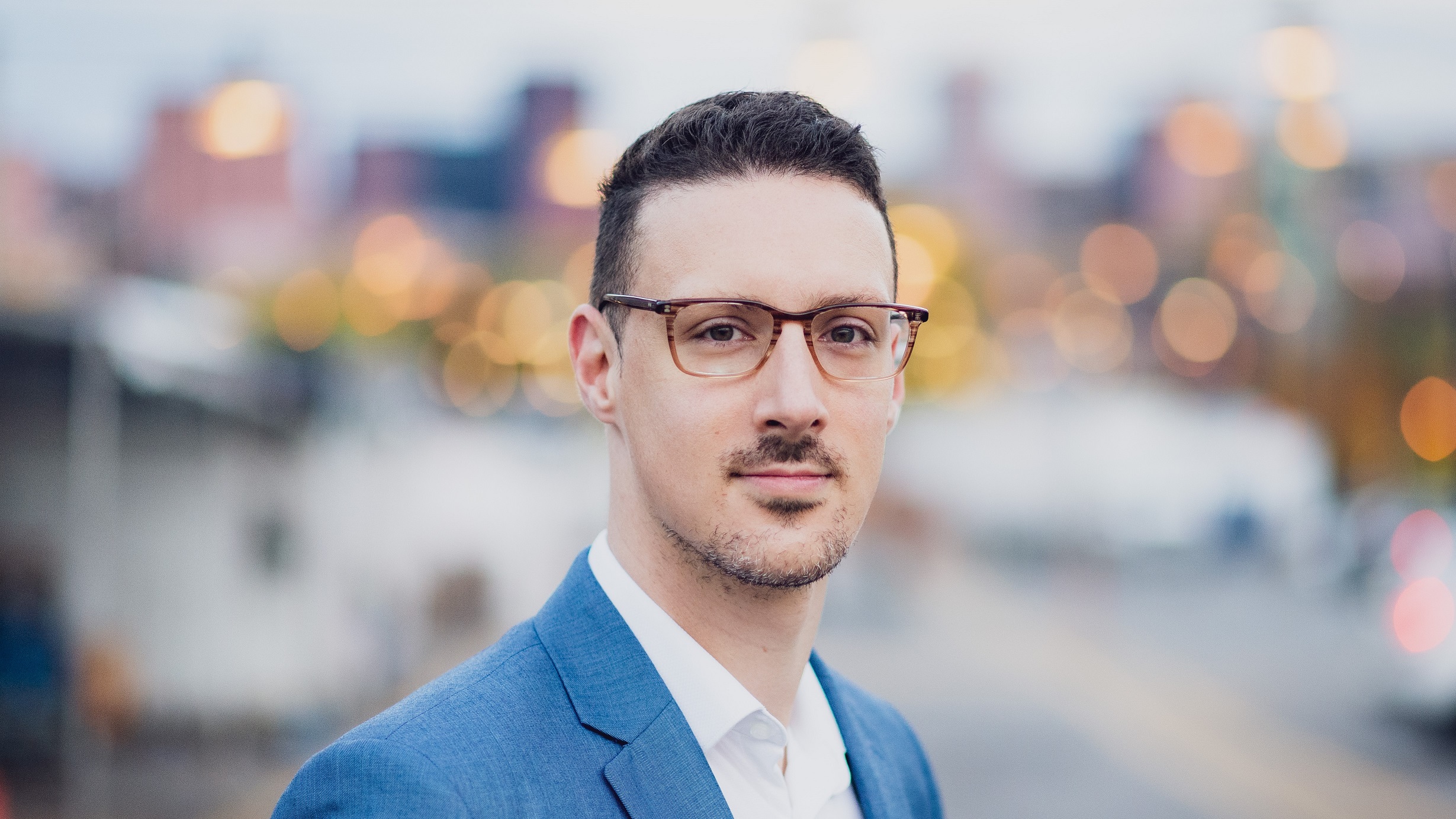 Ryan Kolodziej, piano
Dr. Ryan Kolodziej is enjoying a varied music career that has included solo and collaborative performances, accompanying nationally acclaimed amateur and university choirs, and individual instruction and group courses at the pre-college and university level. His passion for collaboration fuels his desire to work in music education and brings him back to his hometown of Lethbridge every summer as the Artistic and Executive Director of Centric MusicFest.
Show More
Dr. Kolodziej currently teaches piano at L'École de musique Vincent-d'Indy and the Conservatoire de Collège Stanislas in Outremont, Montreal. At the post-secondary level, he has taught as a chargé de cours (graduate teaching assistant) at l'Université de Montréal, as well as a course instructor at the University of Alberta. His students have enjoyed much success including top prizes at competitions, several First Class Honours in Royal Conservatory of Music (RCM) exams, and RCM gold medals.
As a pianist, Dr. Kolodziej has performed in Canada and Europe. He has been fortunate to receive multiple grants that supported his artistic achievements from the Alberta Foundation for the Arts (AFA), and a SSHRC (Social Sciences and Humanities Research Council of Canada) research grant award for his work on Liszt / Schubert arrangements and transcriptions.
When he is not doing music-related activities, Ryan enjoys gardening and hiking, as well as building and endlessly customizing computers or any other related technology that he can get his hands on.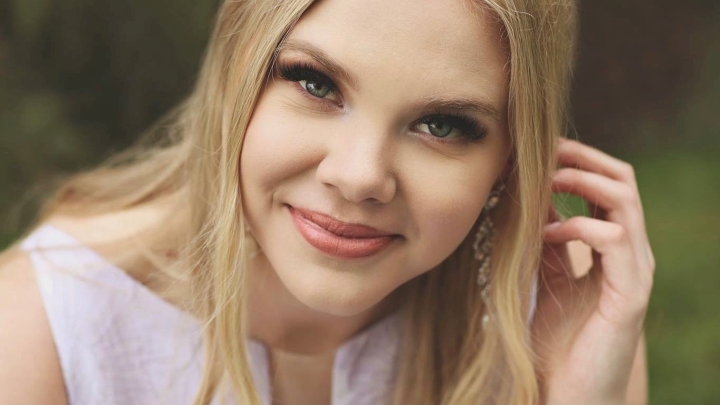 Sophia Makela, soprano
Sophia Makela is a recent graduate of the University of Lethbridge, where she received her Bachelor of Music degree in vocal performance. She has had an active interest in music and performing since she was young, and has been involved in many choirs and high school productions that include Grease (Sandy) and Les Misérables (Cosette).
Show More
Throughout her university career, she performed in many Opera Workshop productions, which included a wide variety of scenes from multiple different operas, as well as the Lethbridge Symphony's recent French Connections concert. Sophia is honoured to have received the Centric Music Scholarship and is excited to share her love of music with the community.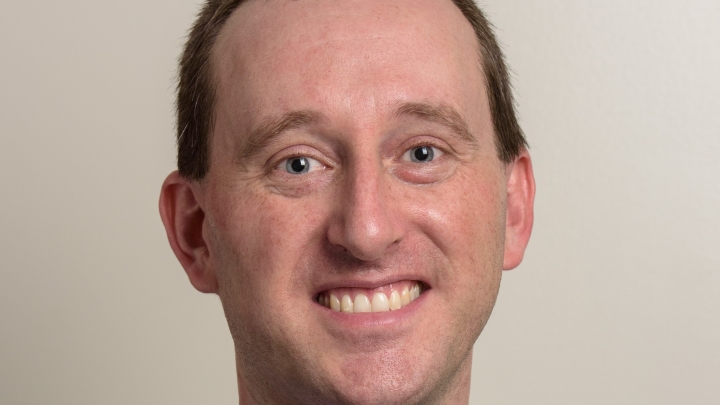 Brad Parker, piano
Canadian pianist, Brad Parker, has performed extensively as a soloist and collaborative pianist in Canada, the United States, France, Italy, and Haiti. Recent performances include solo recitals in Canada and the United States, concertos with the Lethbridge Symphony Orchestra, Charleston Symphony and Lyra Vivace Chamber Orchestra, and collaborative concerts with the Musaeus String Quartet and FOURtitude piano ensemble.
Show More
An active promoter of new music, Dr Parker has debuted several works for piano and various chamber ensembles at the Banff Chamber Music Festival, Musique Maintenant in Paris, as well as the Women in Music Festival at the Eastman School of Music. He is an Assistant Professor at the University of Lethbridge, where he teaches piano and other music courses, and previously taught at Charleston Southern University and Erskine College (South Carolina).
Brad's passion for musical instruction led him to volunteer for several summers at the North Haiti Music Camp. He also co-directs a summer piano program called the Lethbridge Piano Intensive in June and early July, which has both in-person and online options for students of all ages (including adults!).
Brad completed a Masters and Doctor of Musical Arts in Piano Performance at the Eastman School of Music in Rochester, New York, with further graduate studies in France at the Paris Conservatory. Previously he studied at Wilfrid Laurier University in Waterloo, Ontario, where he earned a Bachelor of Music with Distinction. His principal teachers include Rebecca Penneys, Dr. Heather Dawn Taves, and Jean Koerner.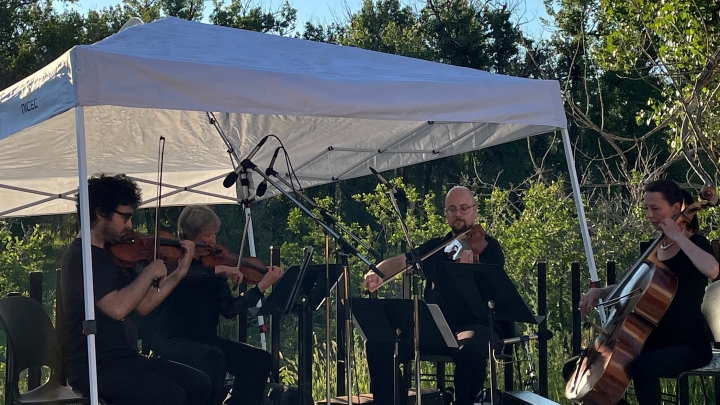 Centric MusicFest String Quartet
At the heart of the Centric MusicFest String Quartet's purpose is the promotion of collaboration, transcending geographical and artistic boundaries. By uniting musicians from different communities, we inspire a powerful exchange of ideas, techniques, and creative visions. This unique ensemble will vary every year, bringing together two local and two visiting artists. Comprising the 2023 quartet are musicians Alina Khvatova, first violin (Lethbridge); Eva Toncheva, second violin (Calgary); Gabriel Kastelic, viola (Lethbridge); and Michael H. J. van der Sloot, cello (Calgary).
Alina Khvatova, violin
A Russian-Canadian violinist born to a family of pianists, Alina started her violin lessons with her grandmother Galya, a violin teacher. Soon after, she was enrolled in the F. Chopin Moscow State College of Musical Performance. After moving to Canada in 2011, Alina studied with Robert Rozek at the Vancouver Academy of Music before pursuing and finishing her Masters in Performance at McGill University.
Show More
Throughout her learning journey she has performed with her parents, student orchestras, pop orchestras, and most recently, with a Lethbridge band called Wander West. Currently, she teaches violin through the University of Lethbridge Conservatory of Music at CASA, and plays with the Lethbridge Symphony Orchestra.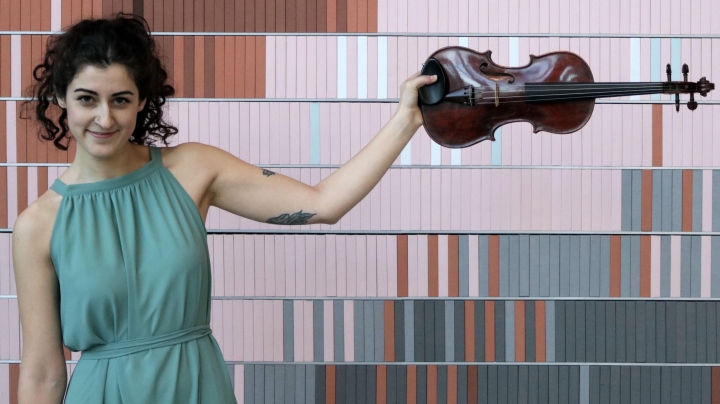 Eva Toncheva, violin
Eva Toncheva earned her Bachelor of Music degree in Violin Performance jointly from the University of Lethbridge and the University of British Columbia in 2018. She joined the National Youth Orchestra of Canada in 2017 and 2018. Making Calgary home for several years, Ms Toncheva immersed herself in the city's rich musical community, and her work frequently extended to southern British Columbia.
Show More
Ms Toncheva served as concertmaster and appeared as a soloist with the Rocky Mountain Symphony Orchestra between 2019 and 2022, and co-founded new chamber ensembles that are still active today. She is currently pursuing a Master's degree in Violin Performance at the University of Denver Lamont School of Music under professors Linda Wang and Claude Sim. During her first year of studies, she won the Chamber Honors Competition and served as concertmaster of the Lamont Symphony Orchestra.
Eva frequently performs as a section violinist with the Calgary Philharmonic. When her violin is in its case, she enjoys scrambling the Rocky Mountains, frequenting the climbing gym, and hanging out with her cat, Bartok.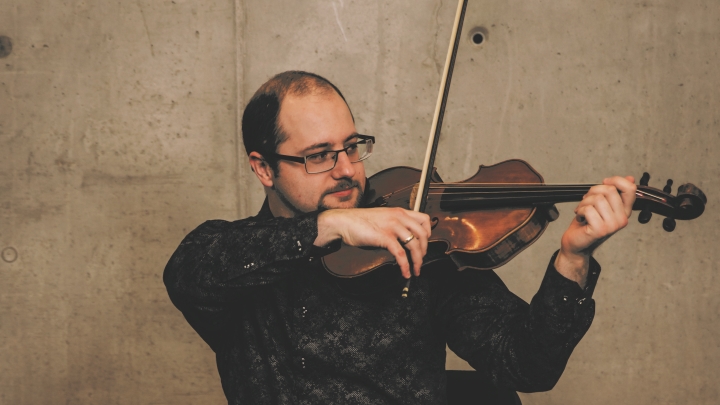 Gabriel Kastelic, viola
A native of Lethbridge, Alberta, Gabriel Kastelic has been heavily involved in the Southern Alberta music community for many years. He has extensive experience as an orchestral musician, having performed in concert with the Calgary Philharmonic Orchestra, the Red Deer Symphony, Symphony of the Kootenays, and is currently the Principal Violist of the Lethbridge Symphony Orchestra.
Show More
A seasoned chamber musician, he won first place in the Chamber Music category at the 2012 National Music Festival with his ensemble, the MRU (Mount Royal University) String Trio and is presently the violist in the Musaeus String Quartet.
Along with performance, Gabriel's greatest passion in music is teaching. He has held numerous teaching positions over the years including professor of violin / viola for the Calgary Multicultural Orchestra, Director of the String Academy for Medicine Hat College, and most recently as Music Director of the Tutti Corda String Orchestra. Gabriel is also a sought-after adjudicator, frequently serving in this role for various music festivals and competitions.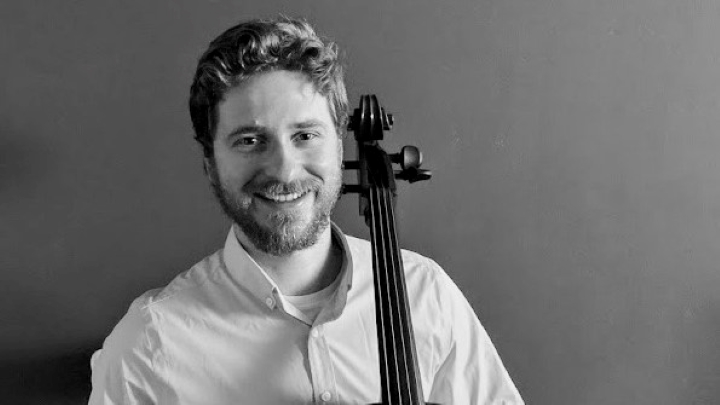 Michael van der Sloot, cello
Canadian musician Michael H. J. van der Sloot (b. 1991) enjoys a unique and independent career in which he excels as an educator, creator, performer, collaborator, and curator. Celebrated for his enthusiasm, skill, and versatility, Mr. van der Sloot has earned a growing reputation as a genuine jack-of-all-musical-trades. Currently based in Calgary where he is a member of the faculty at Mount Royal University Conservatory, Mr. van der Sloot is a dedicated and sought-after instructor in a variety of musical disciplines including cello, advanced music theory, and composition.
Show More
During the summers, he is a member of the faculty at the Valhalla Summer School of Music in the West Kootenays along with Calgary Music Academy's Summer Strings. Mr. van der Sloot has also taught and performed as a guest at festivals throughout western Canada and regularly teaches with MRU Conservatory's Academy Program for Gifted Youth.
An award-winning composer who "brilliantly reinvents timbral possibilities" (The Strad) and "delivers [colour] in spades" (WQXR), Mr. van der Sloot's "provocative" (Dallas Morning News) music has been performed and recorded across the country and internationally to critical acclaim. Described as "an impressive combination of aleatoric freedom with real textural and timbral beauty", his individual style has drawn praise from his fellow musicians, critics, and audiences alike for its energy and creativity. Recent works have been commissioned by musicians including the Escher String Quartet, Nadia Sirota, Land's End Ensemble, and Morningside Music Bridge, and he has been awarded funding by the Alberta Foundation for the Arts, the Canada Council for the Arts, and the Alberta Arts Graduate Scholarship, among others.
Mr. van der Sloot is also a distinguished and versatile cellist, having won prizes, awards, and bursaries from some of Canada's top institutions – including a grand prize in the 2008 Canadian Music Competition in Quebec City – and has performed with some of Canada's most celebrated artists and ensembles. At home on stage both as a chamber musician and a soloist, Mr. van der Sloot is a passionate advocate of new music with a wealth of experience performing and premiering new works by contemporary composers – both emerging and established.
After earning a Bachelor of Music with highest distinction in cello performance and composition in 2013, he completed extensive scholarship and graduate degrees in both specialties at Northwestern University in Chicago (Master of Music, 2015) and Southern Methodist University in Dallas (Master of Music, 2017) . His primary teachers include renowned cello teachers John Kadz, Andrés Díaz, and Hans Jørgen Jensen, along with composers Xi Wang, Simon A. Sargon, Jay Alan Yim, Kevin Hanlon, and Lane Harder. Mr. van der Sloot has also participated in summer music festivals including those at the Banff Centre for the Arts and National Arts Centre in Ottawa.
When he's not busy with his musical endeavours, Mr. van der Sloot is a full-time ball-thrower for his two tireless Australian Shepherd dogs, considers himself a better chef than he truly is, and loves to spend long summer days cycling, scrambling, and relaxing in the Rockies. He plays a 2010 cello by Wayne Burak.
Our Festival
Since its inaugural event in 2014, Centric MusicFest, has become a permanent fixture in the City of Lethbridge's flourishing art and music scene. Building upon the success of its founder, Jesse Plessis, the annual summer classical and art music festival has grown under the stewardship of Artistic Director Ryan Kolodziej to feature a combination of local and visiting world-class Canadian and international musicians from coast-to-coast-to-coast. Read more...
Newsletter Sign-Up
For news and information about upcoming shows, sign up for our newsletter!