PAST EVENTS
Check out previous years' great performances!
Centric MusicFest 2021 – August 4 – Concert IV
The Unconventional Trio
Josh Davies, trumpet
Nick Sullivan, bass trombone
Deanna Oye, piano
Comprised of individually-accomplished performers, the Unconventional Trio (University of Lethbridge faculty members Josh Davies, Nick Sullivan and Deanna Oye) was formed with the goal of performing compelling chamber music adapted for the uncommon instrumental combination of Trumpet, Bass Trombone, and Piano.
They will present works adapted or originally written for this mighty triumvirate, including music by Americans Eric Ewazen and Arthur Frackenpohl, brass duets by Brad Edwards and Steven Verhelst (including one hot off the press!), a famously hilarious operatic duet by Rossini, and a Ballade by British composer, York Bowen (who was coincidentally awarded the Sterndale Bennett Prize in his youth – the same composer/performer/educator and namesake of our wonderful performance venue!). Enjoy this concert of unconventional sonorities as we emerge from what has been a truly unconventional year!
Audience choice (voting ended July 7):
✓Pastorale by Eric Ewazen (b. 1954)
Centric MusicFest 2021 – July 28 – Concert III
Gabriel Kastelic, viola
Ryan Kolodziej, piano
Principal Violist of the Lethbridge Symphony, Gabriel Kastelic, joins Artistic Director and pianist Ryan Kolodziej for an eclectic program of classical music that is sure to please the concert aficionado or neophyte. A seasoned performer and award-winning chamber musician, Gabriel is a member of the Musaeus String Quartet and indulges his passion for music education as a violin/viola instructor for the University of Lethbridge Conservatory.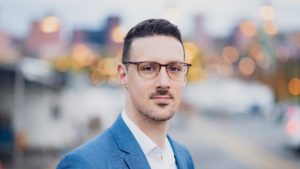 Ryan enjoys a varied music career that has included performances of solo and chamber music, accompanying nationally acclaimed amateur and university choirs, and music instruction at the university and pre-college level. Gabriel and Ryan are excited to bring you an epic program of music, including works by Johann Sebastian Bach and Johannes Brahms, and ending with the dynamic and rhythmically vibrant Grand Tango of Astor Piazzolla.
Audience choice (voting ended July 7):
✓The Bee by François Schubert (1808 – 1878) and The Swan by Camille Saint-Saëns (1835 -1921)
Centric MusicFest 2021 – July 21 – Concert II
Joe Porter, percussion
Joel Goodfellow, piano
Mark Rodgers, cello
Joe Porter and Joel Goodfellow combine percussion and piano to perform a mix of classical, jazz, soundtrack, video game, pop and world music. The Canadian duo has been recognized as virtuosic, musical, innovative, and fun. Joe & Joel recently released their debut album Detours which was said to be "done in impressive fashion" – Jazz Weekly Magazine.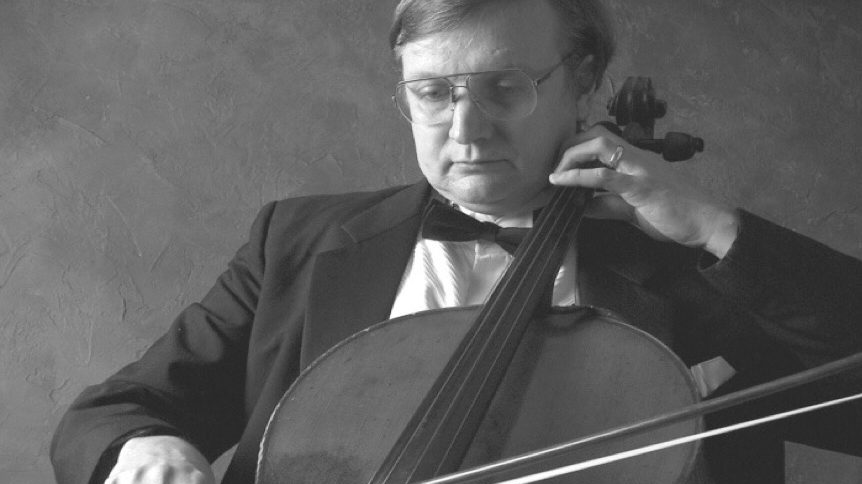 Joe and Joel are excited to have Mark Rodgers join them on cello for a night of exciting music, including works by Astor Piazolla, Marc Mellits, Path Metheny, and Maurice Ravel.
Audience choice (voting ended July 7):
✓Take Five by Dave Brubeck (1920-2012)
Centric MusicFest 2021 – July 14 – Concert I
An Astro Insurance special performance only available online
Iliana Matos, guitar
Award-winning and prolific guitarist, Iliana Matos, has firmly established herself as a masterful performer and critically acclaimed recording artist, having toured extensively in Latin and North America, Europe, Africa, Asia and the Middle East. A festival favourite from 2018, Iliana will be returning to Centric to perform an electrifying program of mostly Latin American composers including Paraguayan classical guitarist and composer Agustín Barrios Mangoré, Cuban composer Ñico Rojas, Argentinian composer Héctor Ayala, as well as Astor Piazzolla in celebration of his centennial.
Audience choice (voting ended July 7):
✓Capricho Arabe by Francisco Tárrega (1852-1909)
Our Festival
Since its inaugural event in 2014, Centric MusicFest, has become a permanent fixture in the City of Lethbridge's flourishing art and music scene. Building upon the success of its founder, Jesse Plessis, the annual summer classical and art music festival has grown under the stewardship of Artistic Director Ryan Kolodziej to feature a combination of local and visiting world-class Canadian and international musicians from coast-to-coast-to-coast. Read more...
Newsletter Sign-Up
For news and information about upcoming shows, sign up for our newsletter!